Enjoy Kerama Blue comfortably!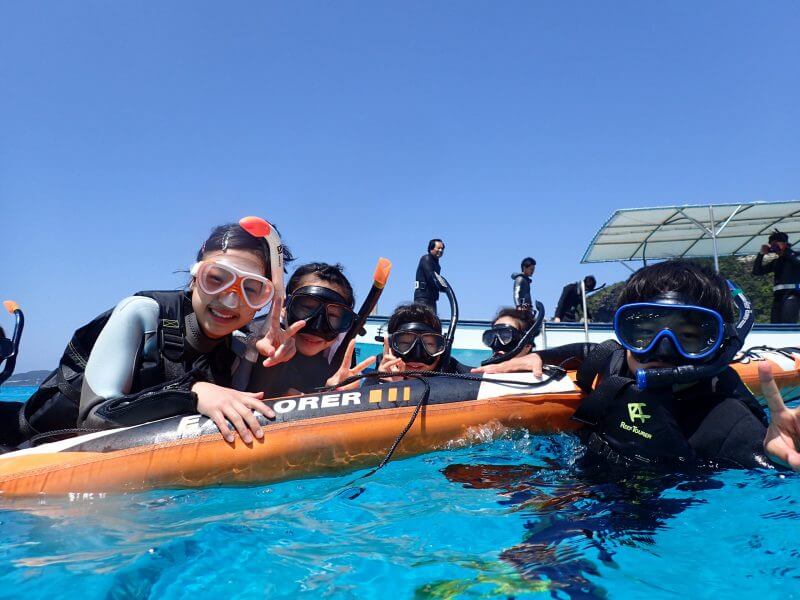 Our instructor guides you to our recommended beautiful points where have a lot of coral reefs and tropical fishes by our boat. Even if you can't swim well, the instructor with a float help you, so you can safe and enjoy!
Get the photos during the tour!
Accept your request to see sea turtles!
Season
All season
Price
Depends on season and plans
Included in the price
Snorkel equipment, guides, life vests, wetsuits, boat boarding fees
Meeting place
Please come to Beach House HAUOLI at entrance of Aharen Beach 30 minutes before the start.
Start time

12:30|Request booking
15:00|Request booking
*Request reservation may not be possible depending on the situation of other tours.
*On off-season, the starting time may be changed. In that case, we will e-mail you.
What to bring
a swimsuit, a towel, sandals, something to drink
Participation requirement
Healthy people between the age of 6 and 59 years old.
Minors require parental consent.
Attention
We don't accept to participate after drinking.
It might be canceled depending on the sea conditions…
Health check
If guests have diseases or are injured, they need medical certificate.
Guest may not be able to participate depending on their medical history of respiratory disease, circulatory
system disease, epilepsy, aurinasal disease, diabetes and pregnancy.
Medical Certificate
Application
Boat snorkeling tour application form
\ include bus and shower /
Boat snorkeling tour schedule
application
Please come to Beach House HAUOLI at the entrance of Aharen Beach 30 minutes before the start. Fill out the application form and adjust the equipment used for snorkeling.
Go to points by our boat
Our instructor checks the sea condition and take you to recommended points. It takes about only 10 minutes, so no need to worry about seasickness.
You can see an awesome view of Kerama Blue from the boat! Nice to take your cell phone and post the photos on the Instagram:)
Practice with the instructor
Even if you can't swim well, you are safe because the instructor who has a float with you. As soon as you get off the boat, there is a paradise of tropical fish!
Not only tropical fish and corals, but also sea turtles
Many guests request "We wanna see a sea turtle!"
Not absolutely, but we often meet the turtles!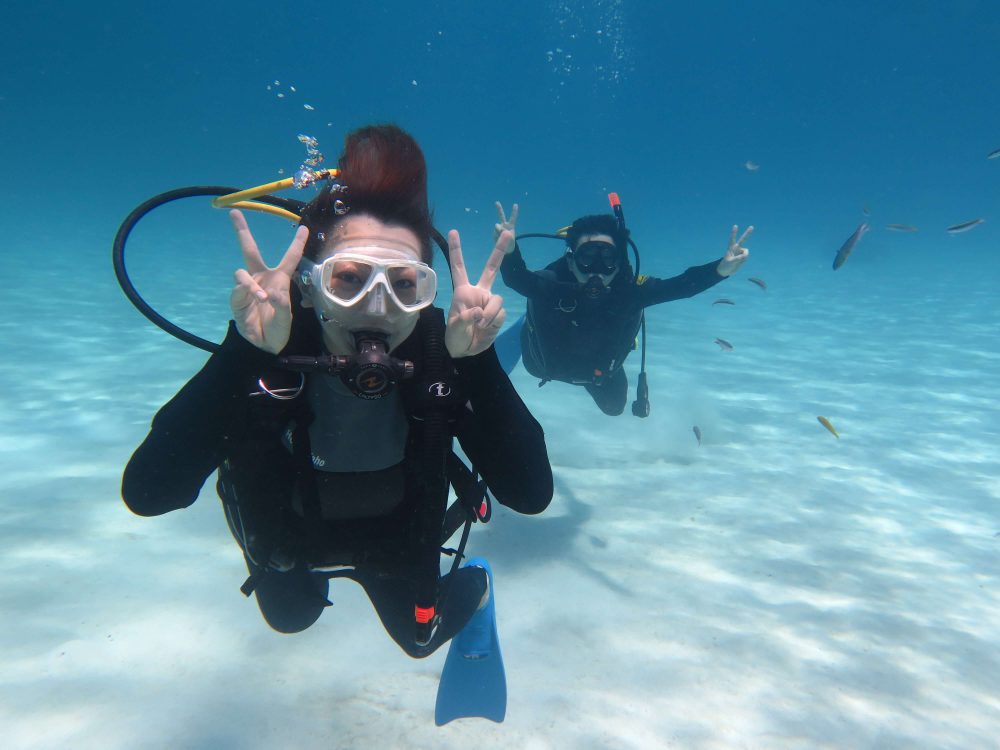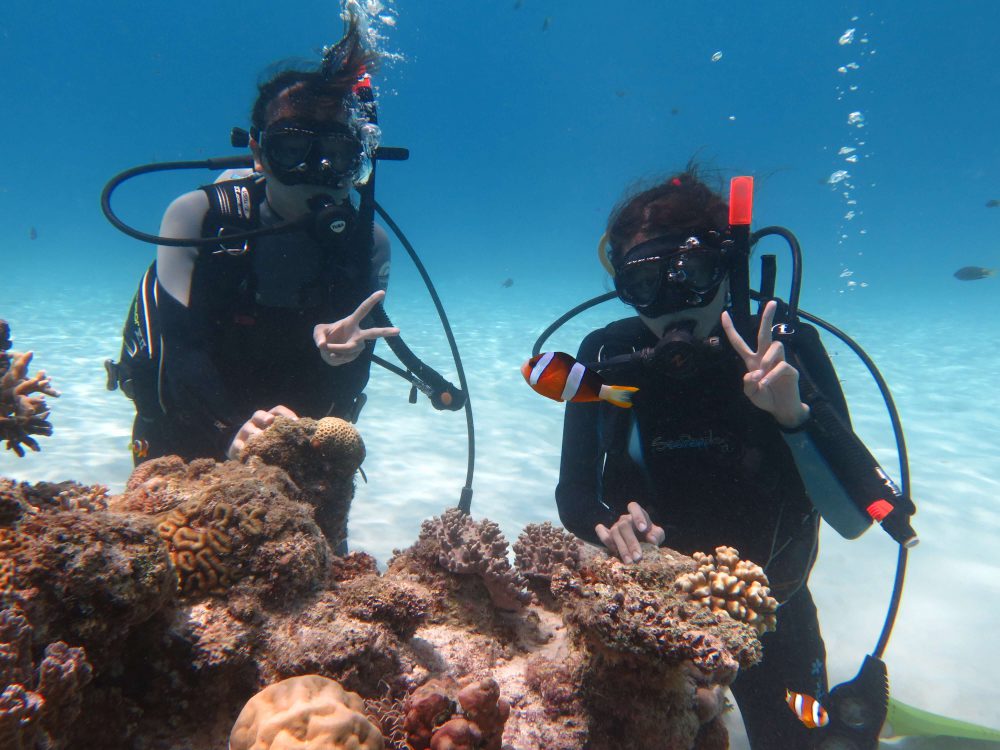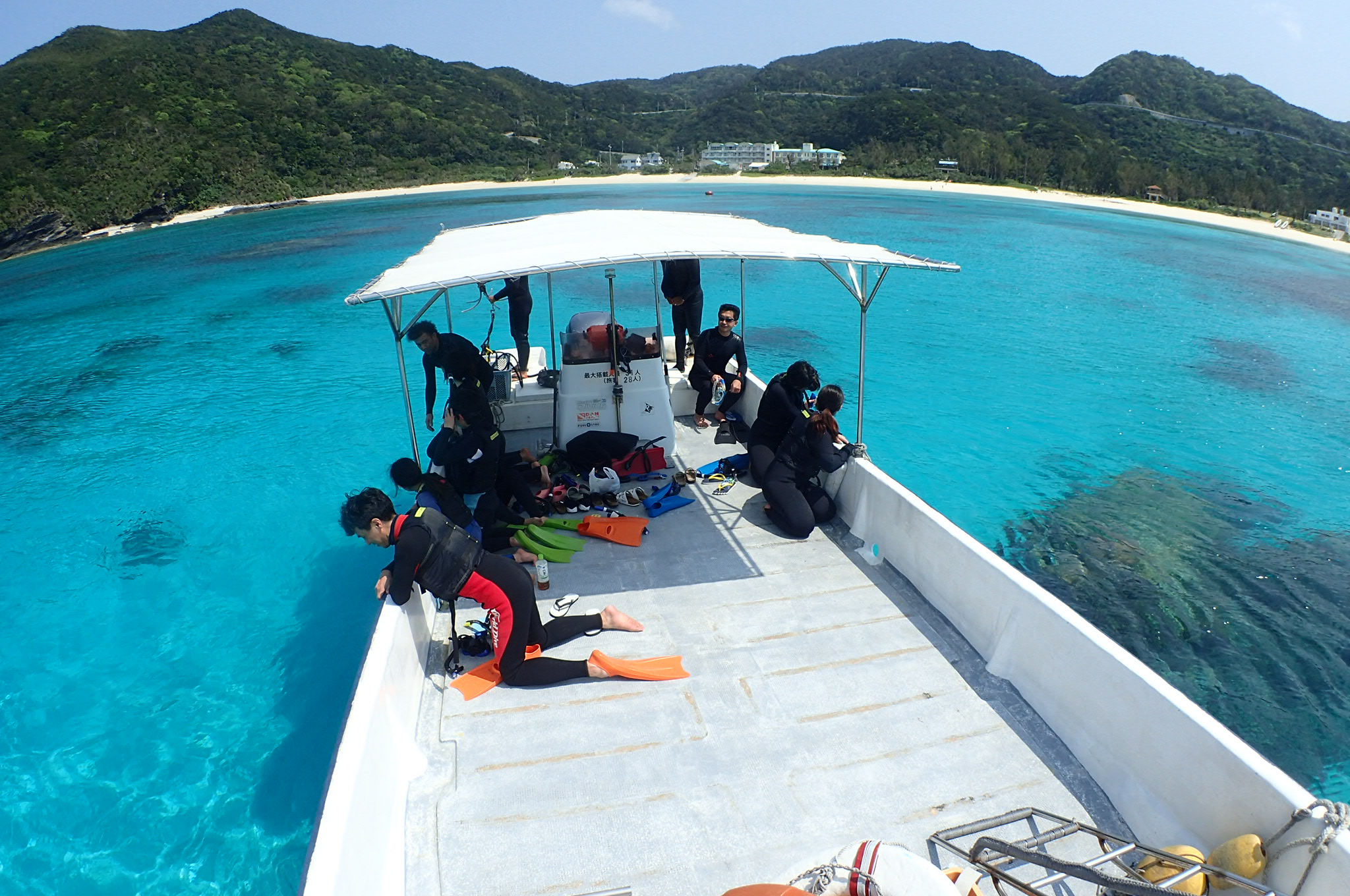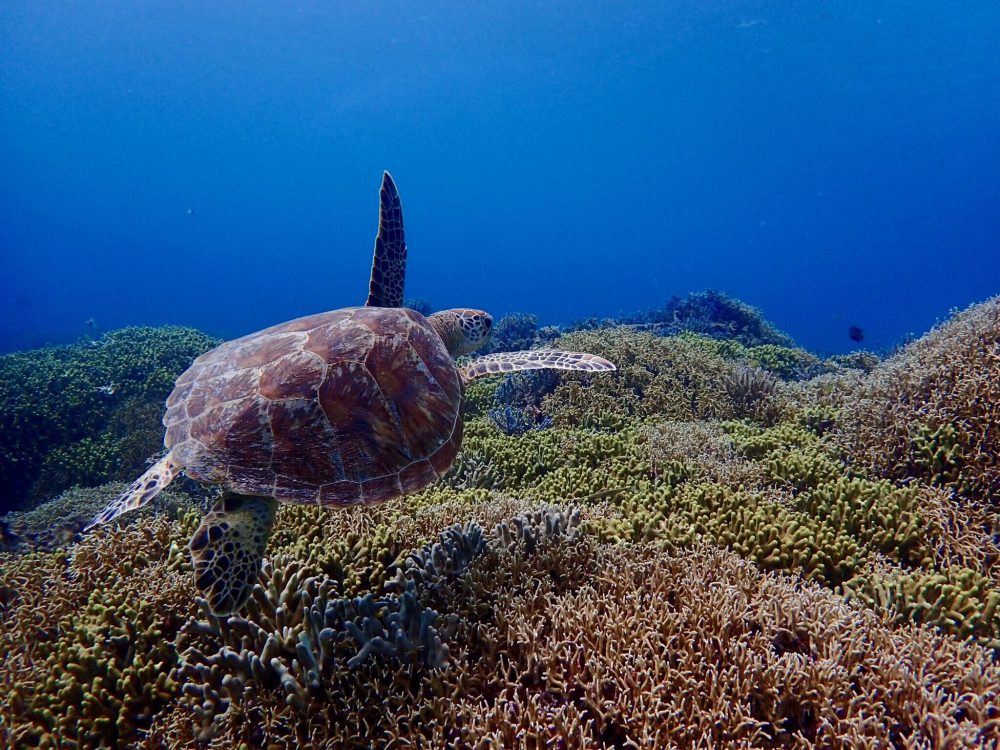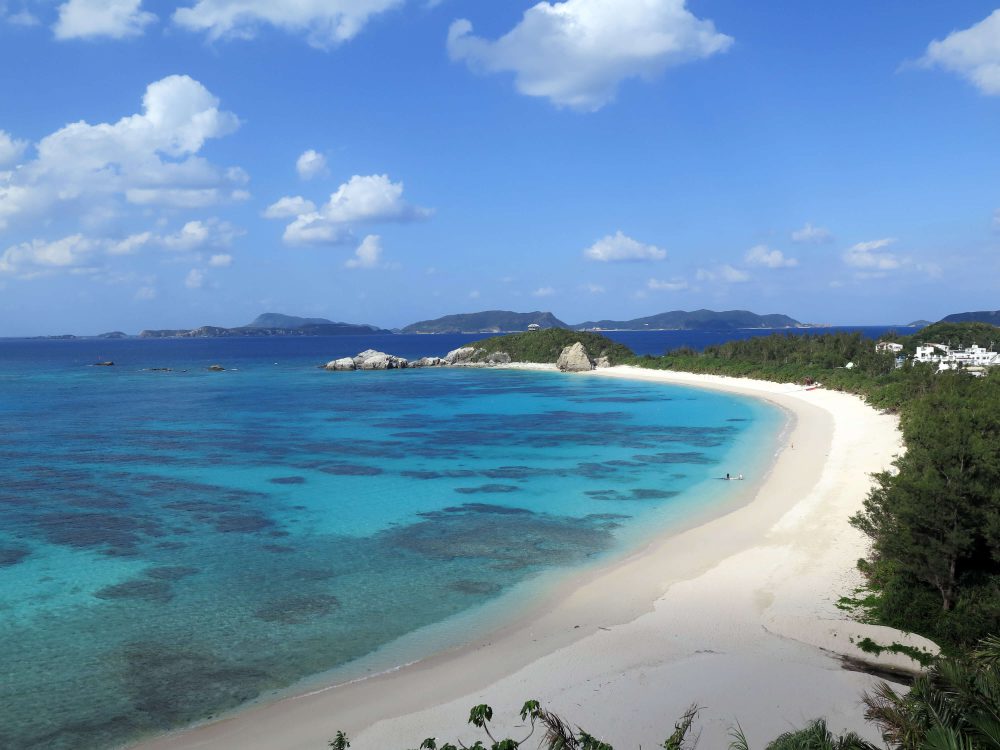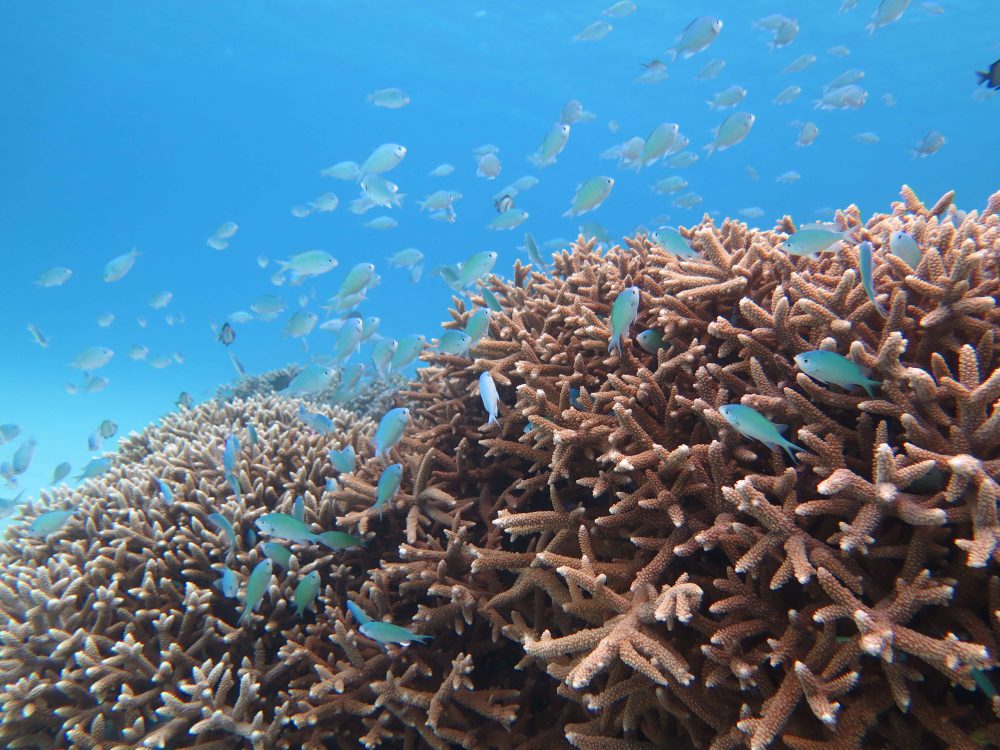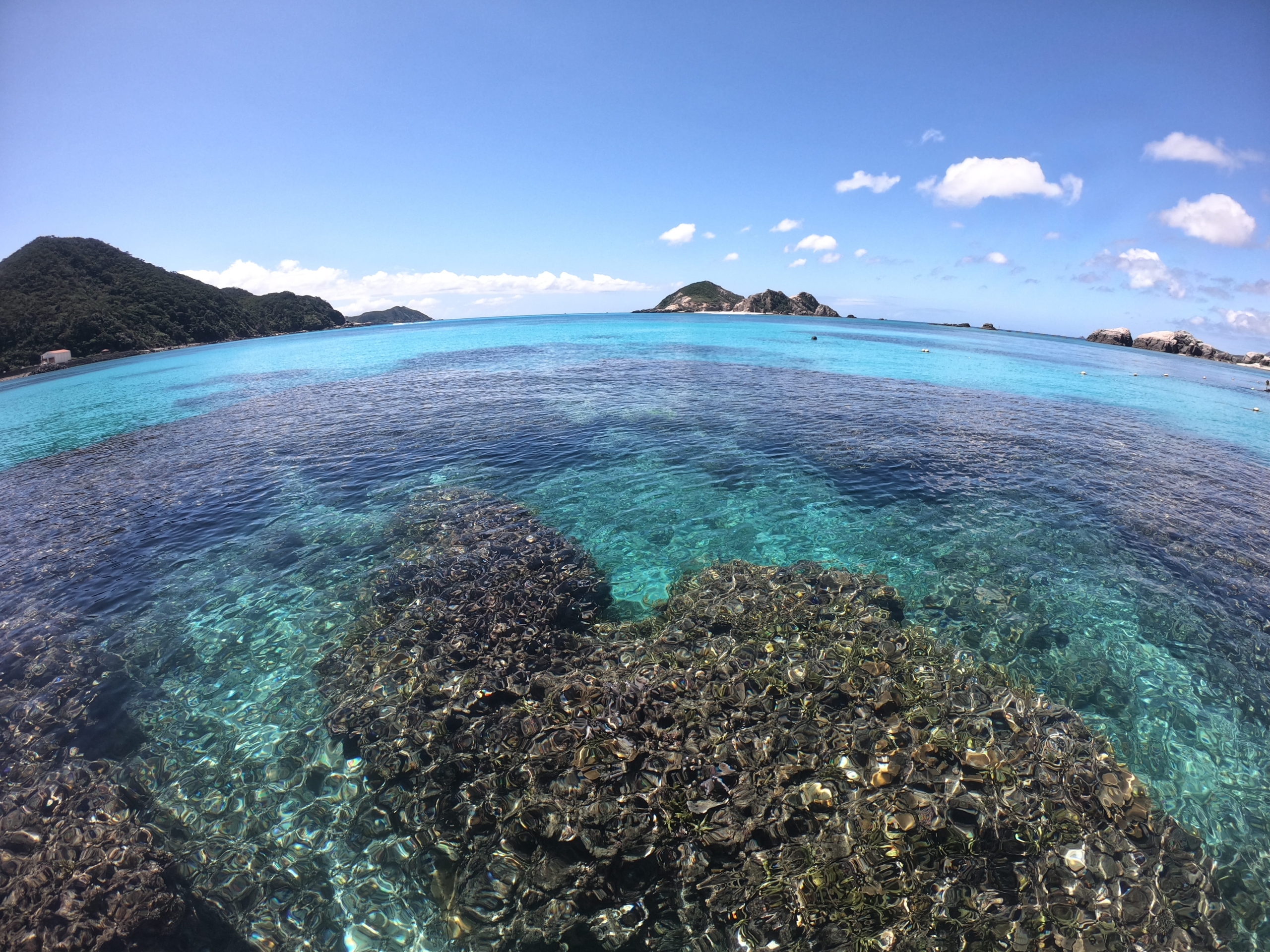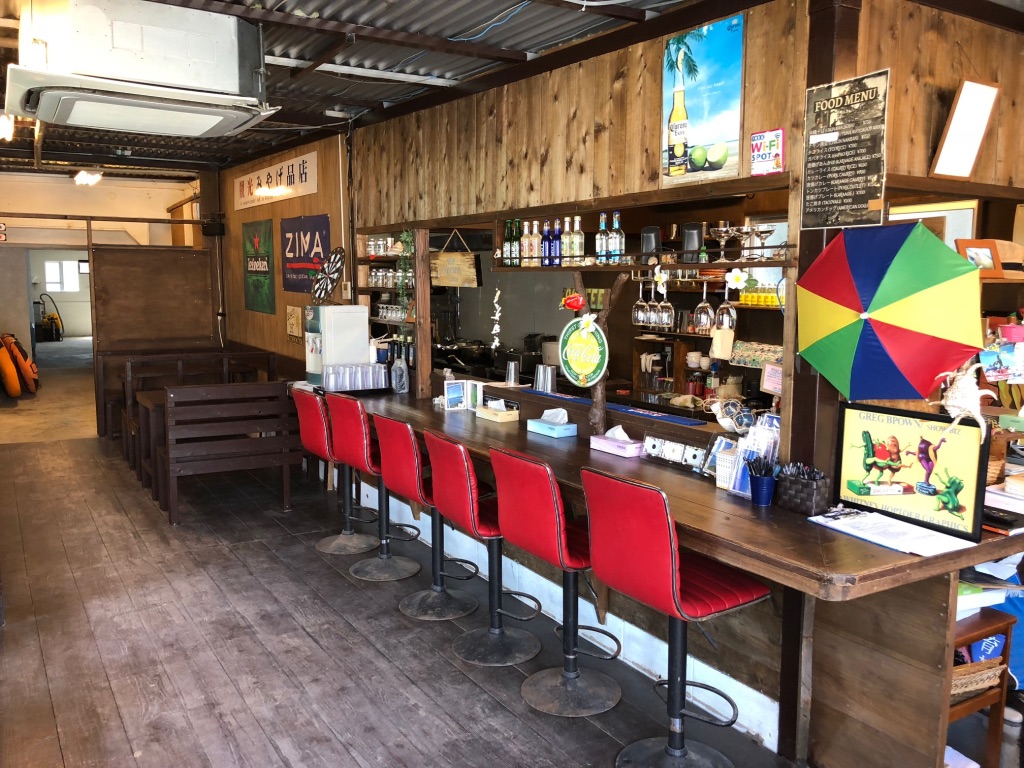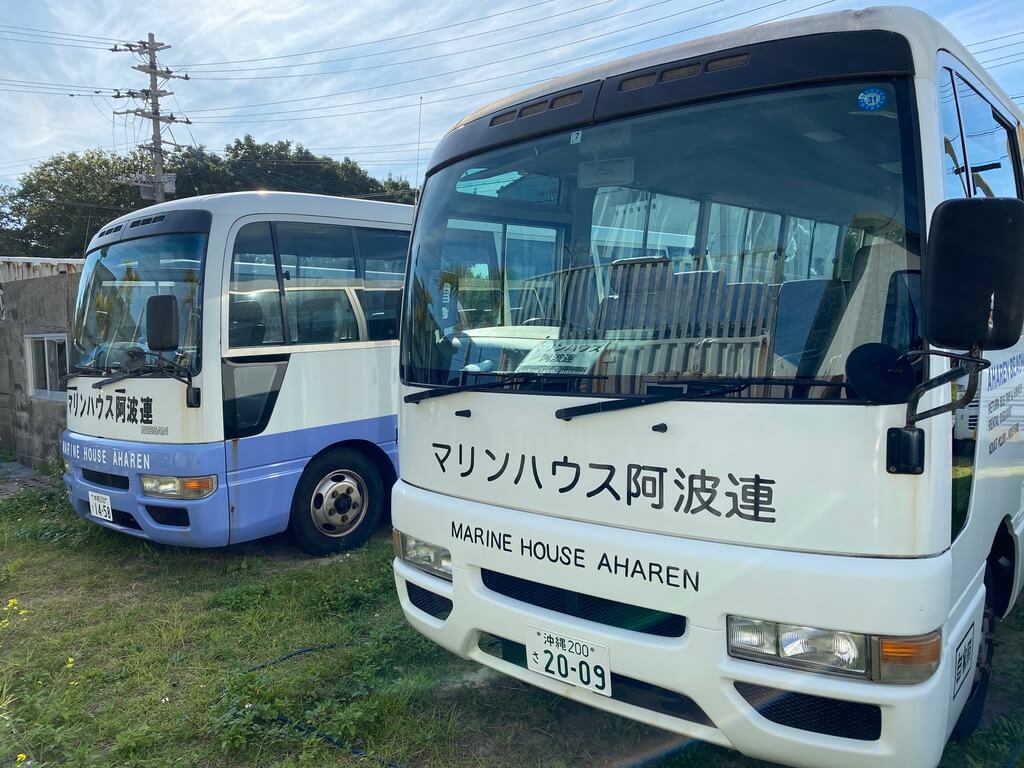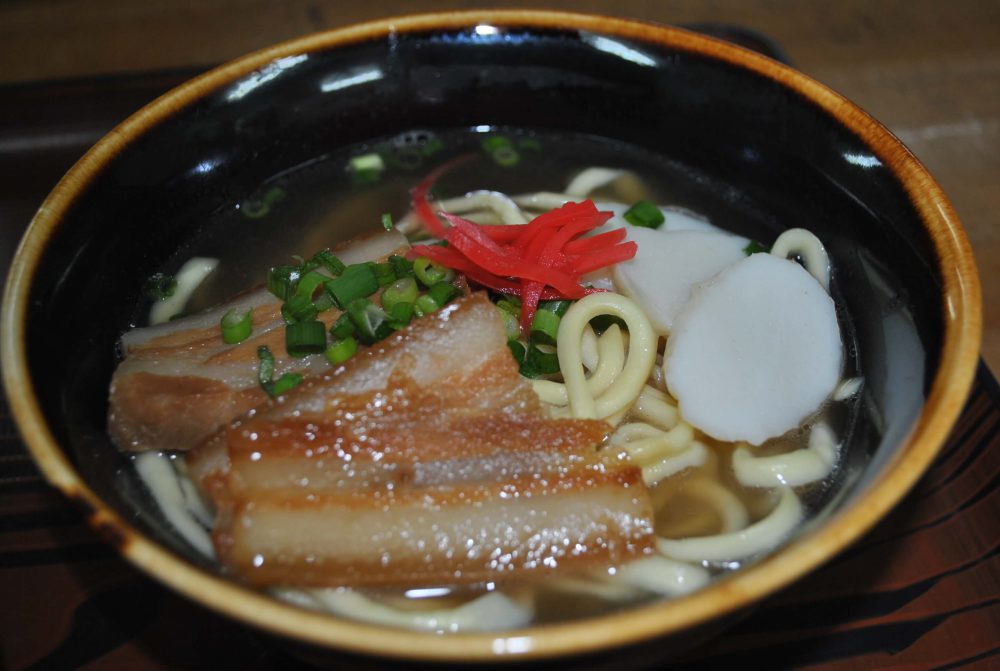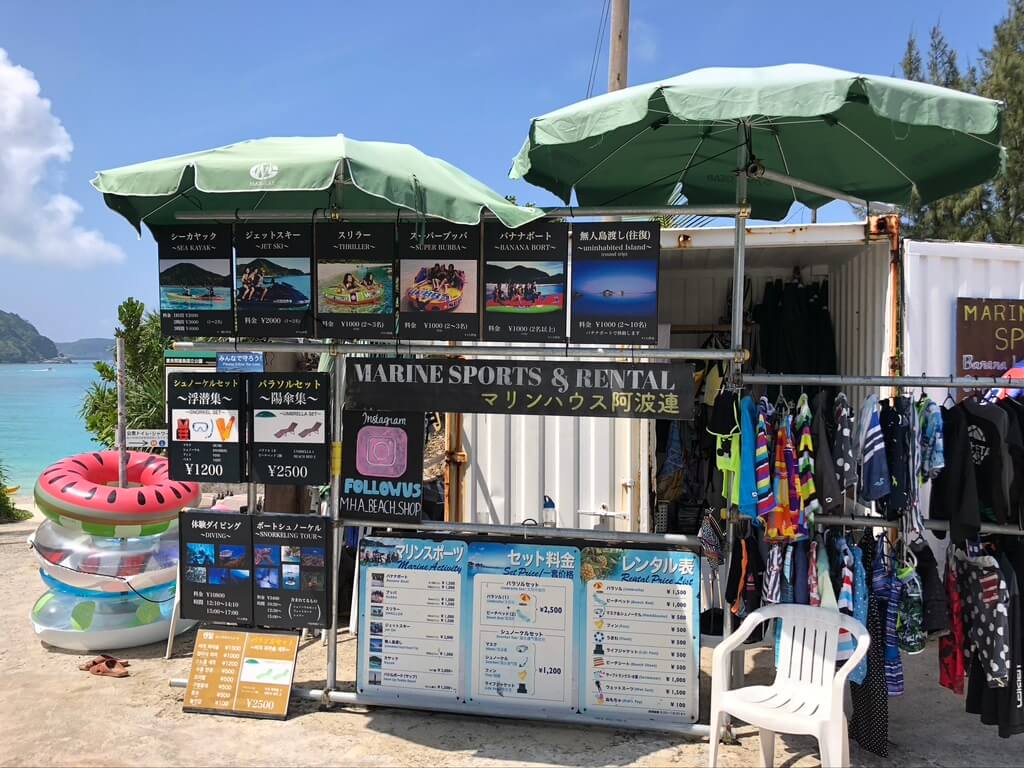 9FABE280-F06B-46DC-A395-A30F926E0915_1_105_c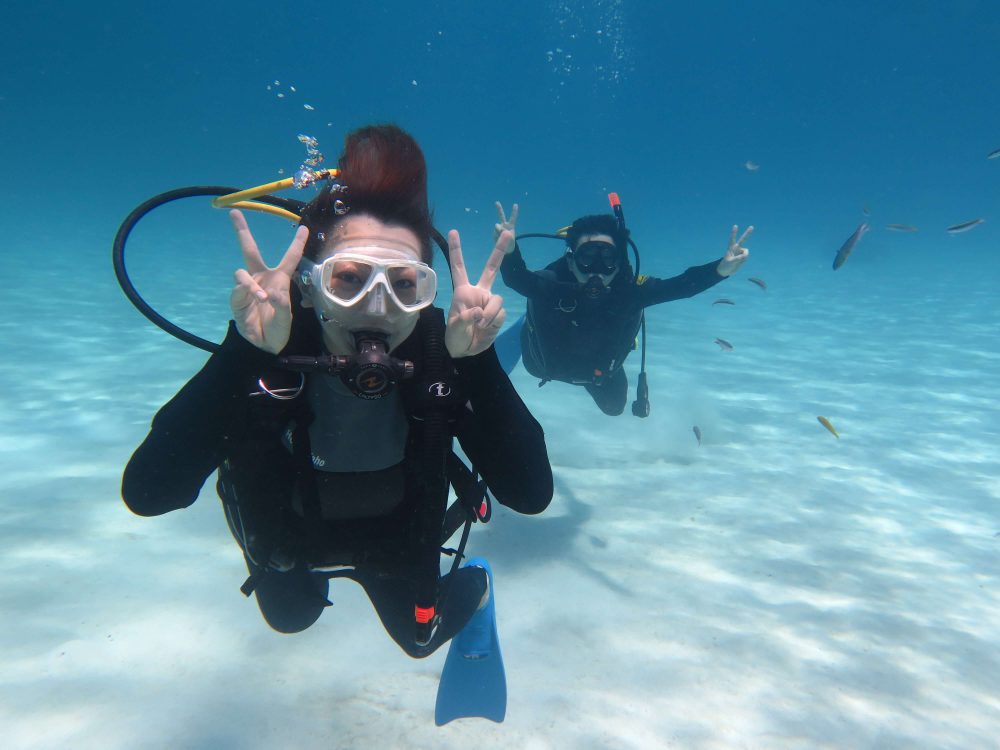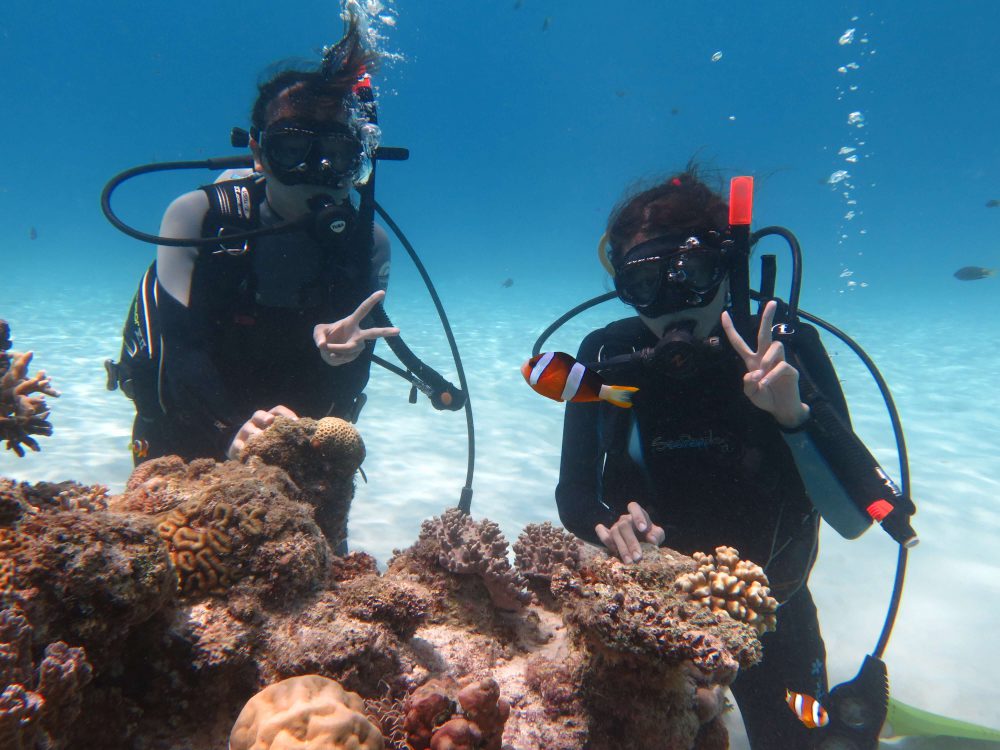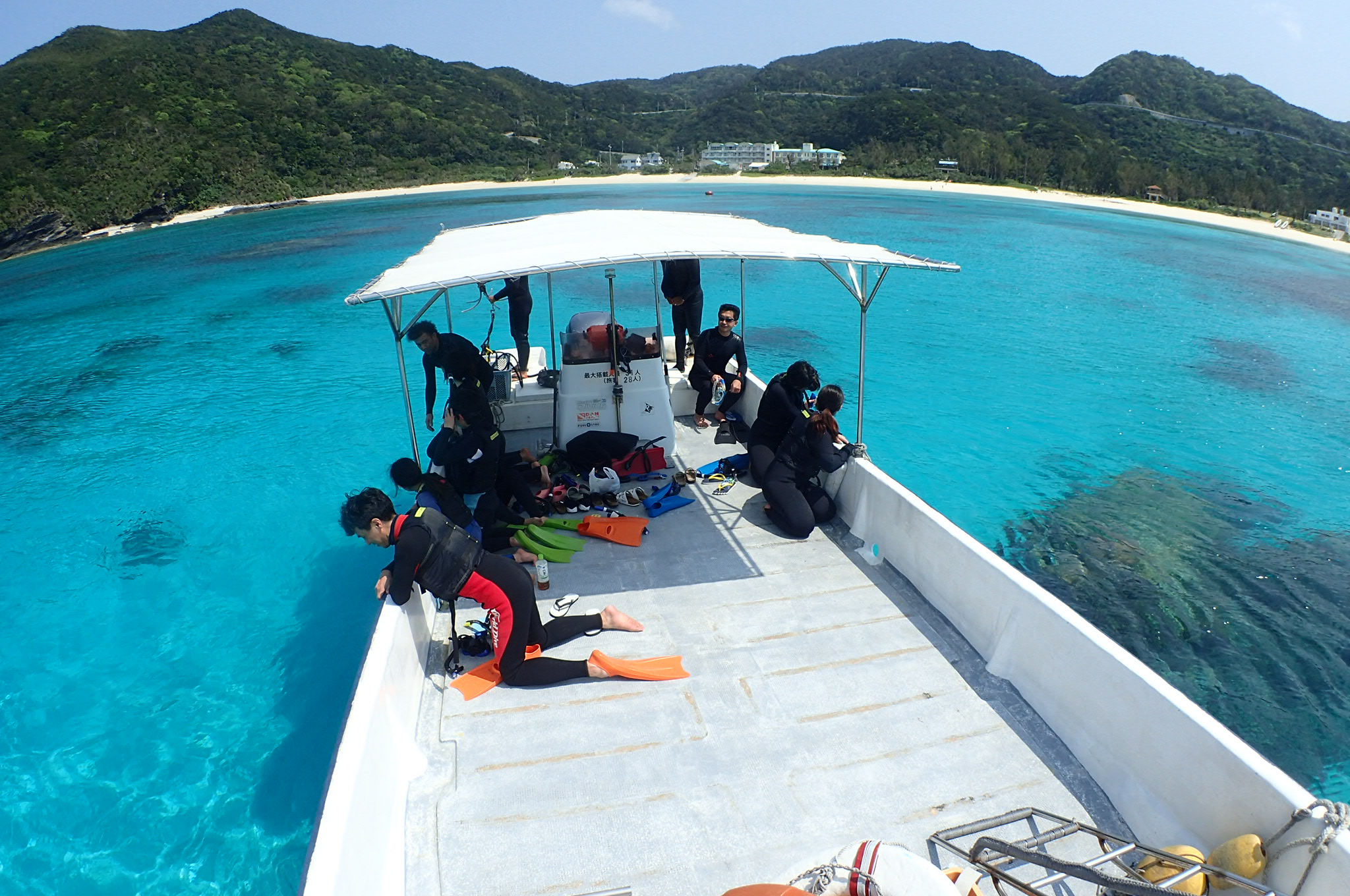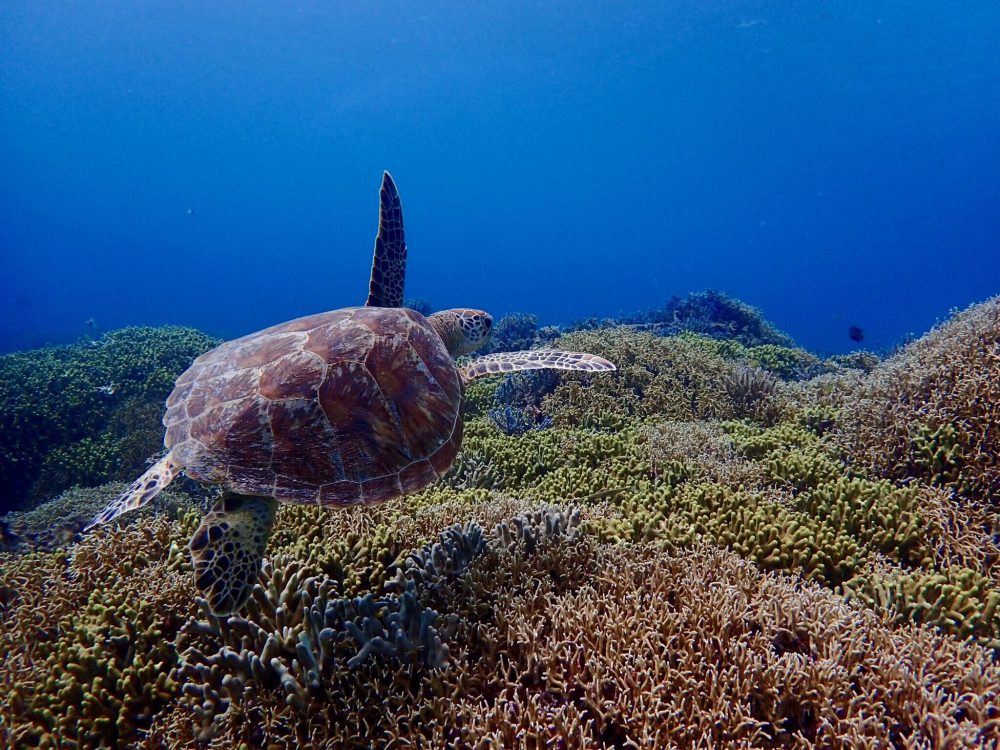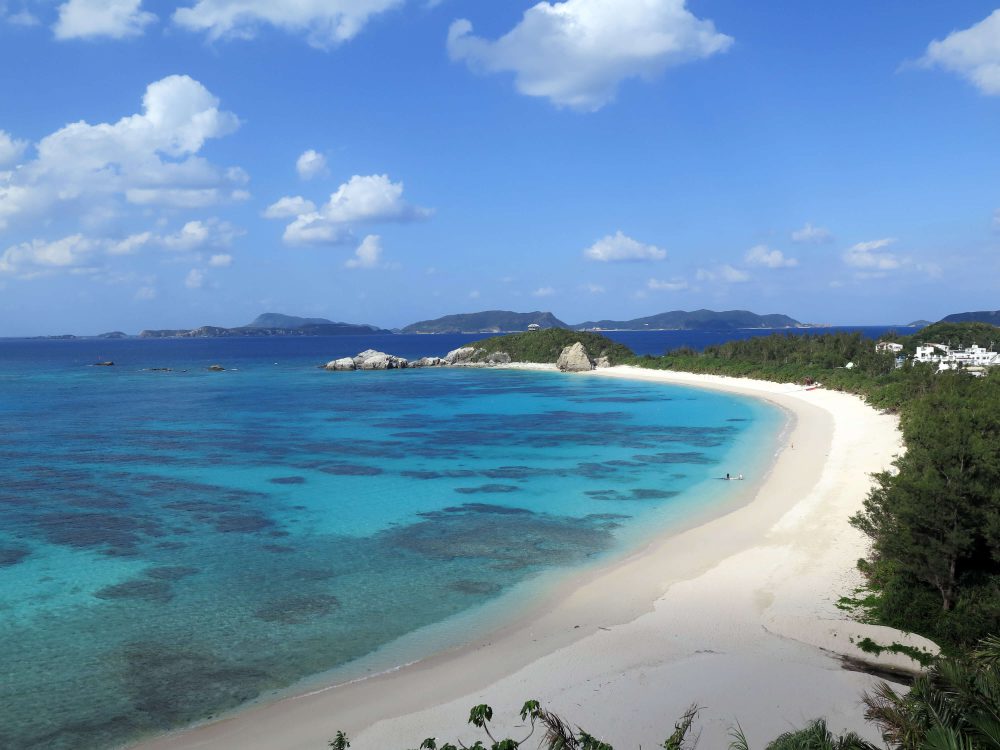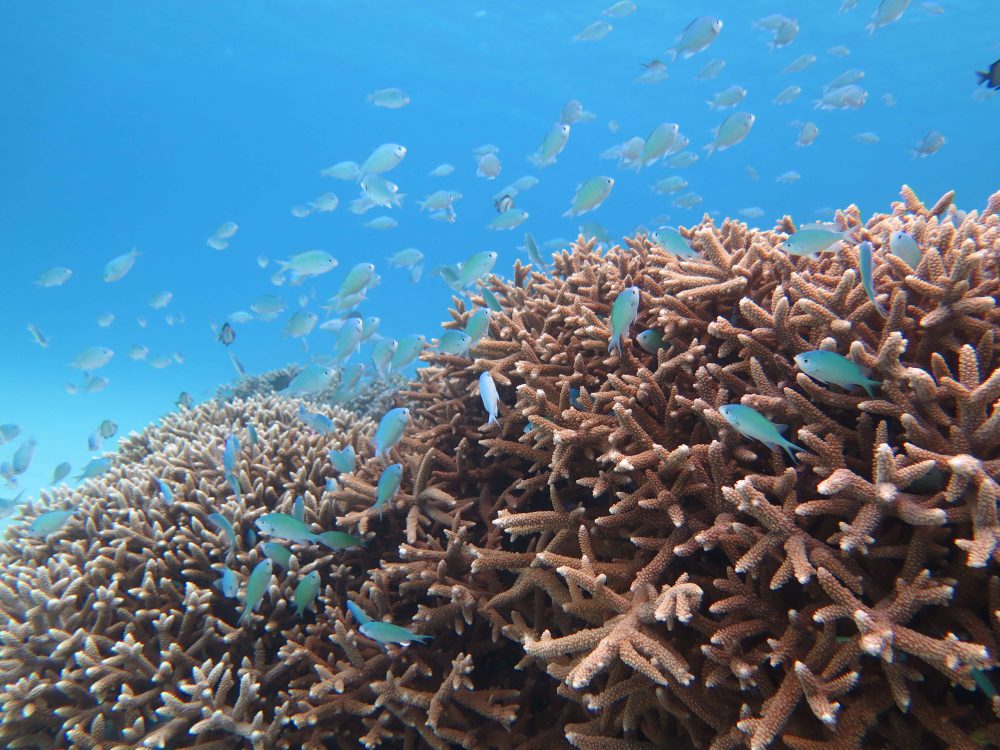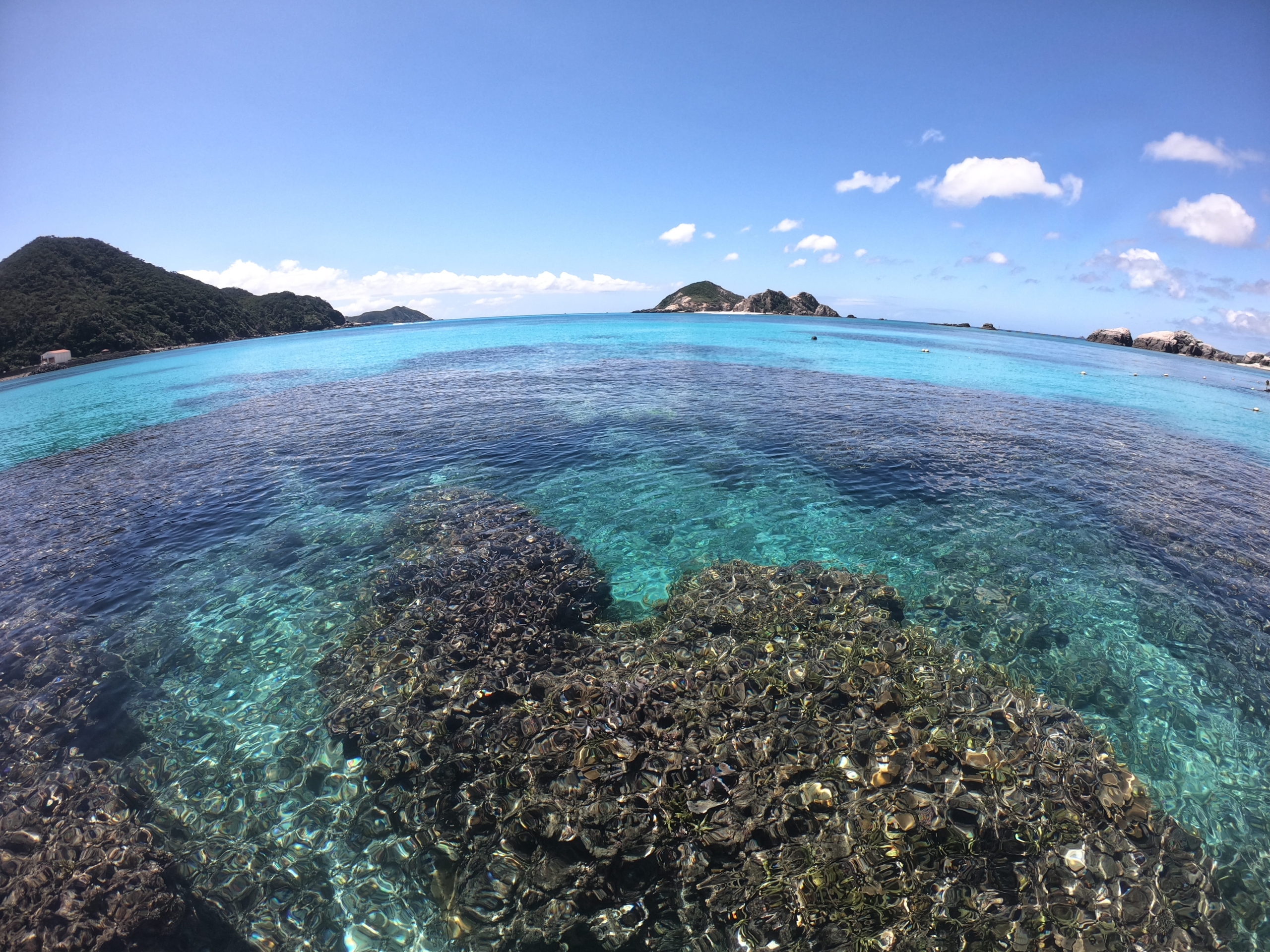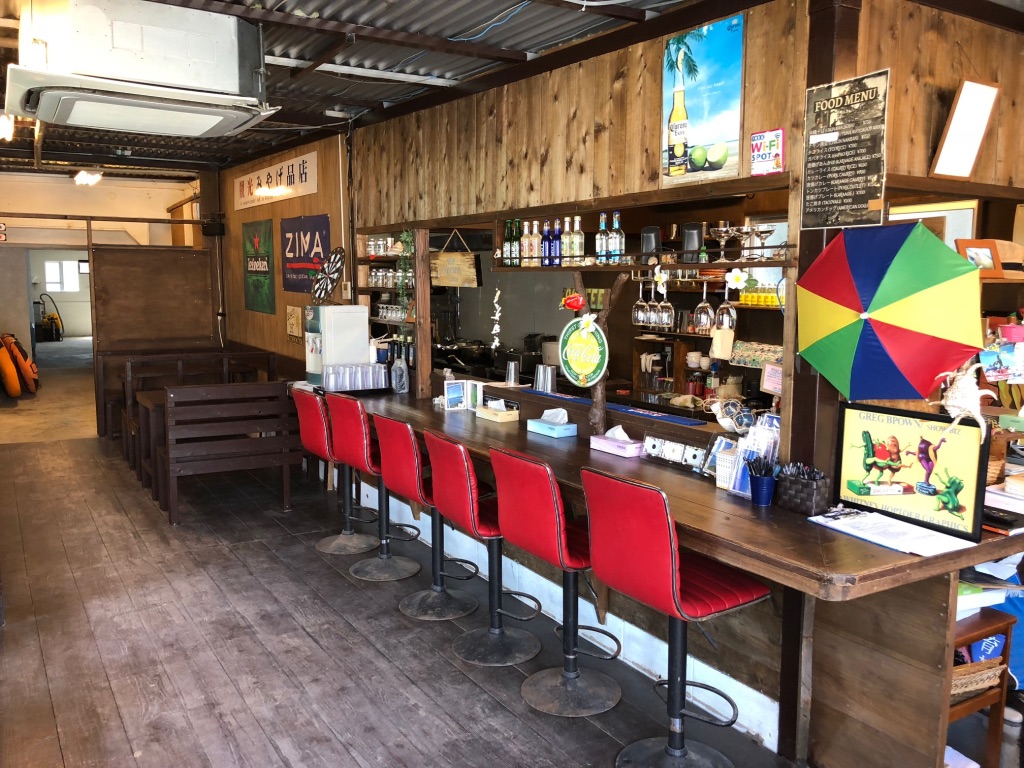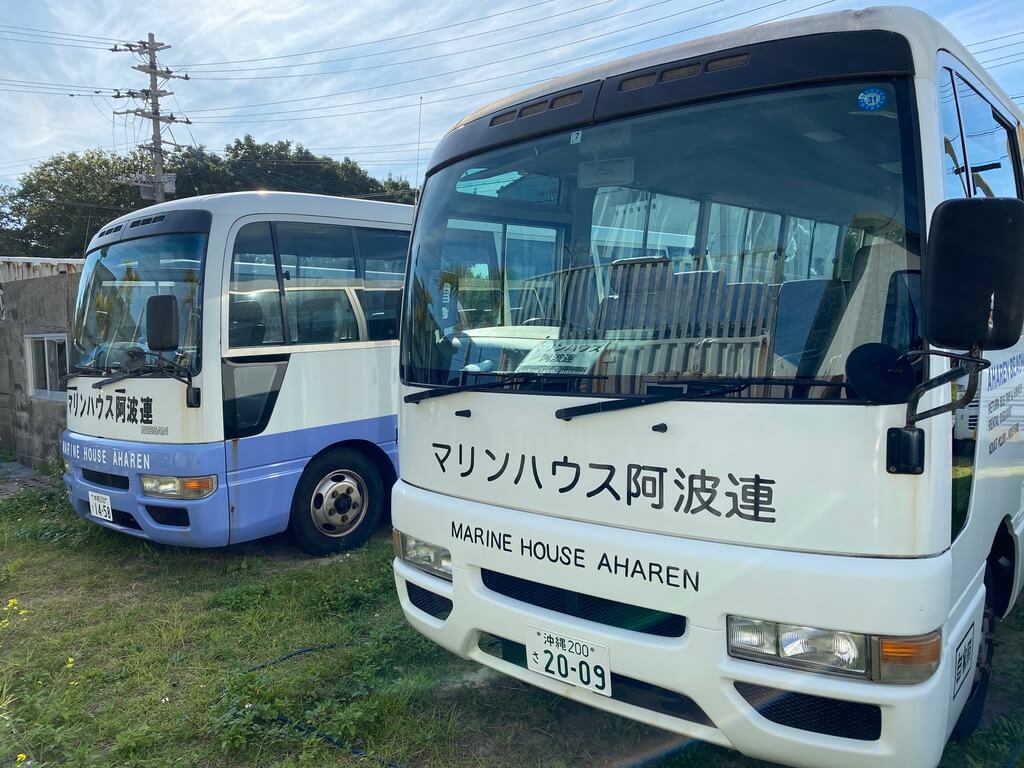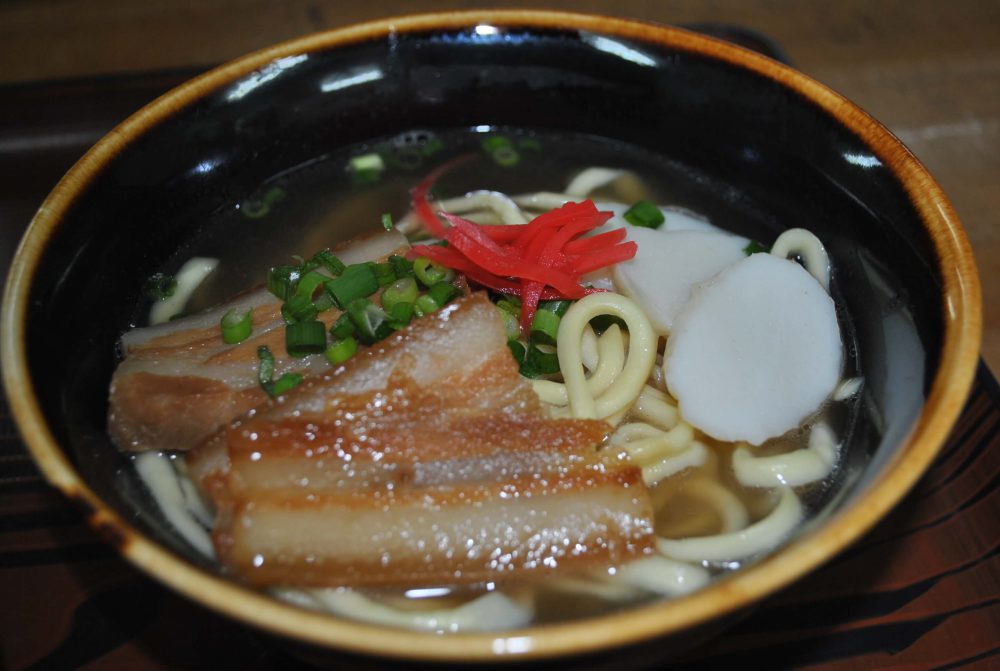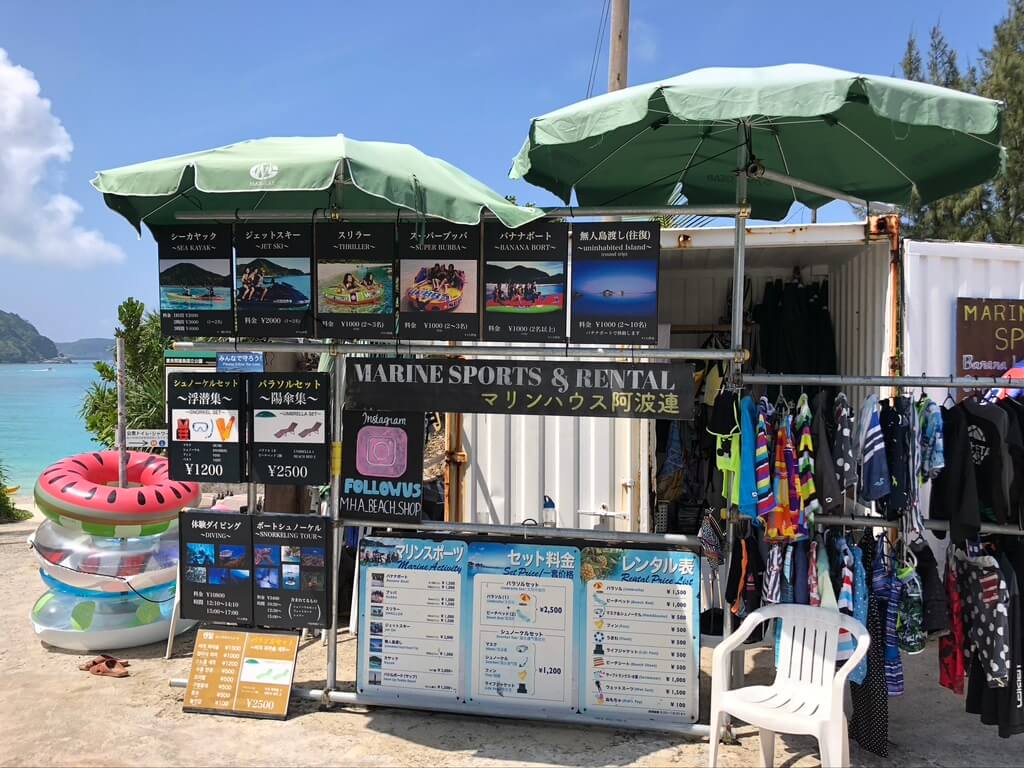 About a life vest
Please wear a life vest during the tour.
If you want to go deeply, our instructor check your skill to see if you can do it safety. And only if the instructor decides you have ability, it is allowed.
Snorkel movie